A Poem for Lilly
November 12, 2010
It started with a picture online.
Then it became a wagging tail through the doorway
Lilly stuck to my heart

On the like of love, and she slowly burped her way
Into the love of the family.
Lilly was something to look at

She was a hazel-eyed-super-shedding-big-lug-of-sleeping dog.
Now my puppy has, shed (more) and
Turned into a… Lilly.

Each day I see the dog that walked in two or so years ago now with a bigger smile.
A smile that says anything I possible
Coming from a rescue off the streets mistreated and abused until someone found
Her.

Once or so a month we sit and drive miles.
Miles to woods and a home away from home.

A place that can make anything, human, or animal alike
Happy, and oh-so happy.

Lilly is the light of my day, she was just
A flower in the win, but now she is mine.
Lilly is a gift, she has grown to be

A colorful bouquet alive with all the passion in the
World,
To be my best friend.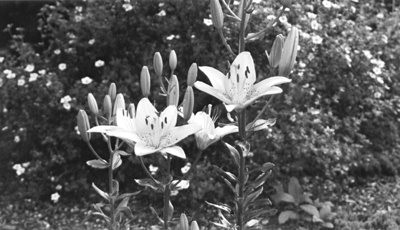 © Sean C., Wilmington, MA