Ode to the Original Pokemon
November 17, 2010
Pokémon, oh Pokémon,
where have you gone?
Seems like only yesterday
we always used to play.

Traveling all day,
me cheering along the way,
giving into the pull,
to catch 'em all was our goal!

Hearing the hyper tune
made me jump to the moon.
Pokémon Jukebox, so rad,
but now it's just too bad.

No more Jukebox, what a shame.
Pokémon is their name,
but I see no Ash or Pikachu,
how 'bout you?

Once merely a small amount,
now too many to count.
Makes me wanna cry,
did my dear Pokémon die?!

An imposter has taken its place,
adding too many more to the chase.
No more Misty, Ash, or Brock,
do these people live under a rock?!

Can't they see
we want what used to be.
We want Pikachu and Ash,
Squirtle, Charmander, even Rapidash.

Not these strange alien beings,
just ruining everything!
So I ask you now, dear Pokémon,
WHERE HAVE YOU GONE?!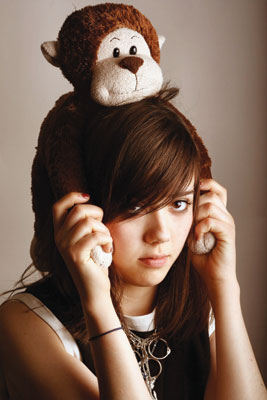 © Elena P., Bronx, NY