Restraint
March 7, 2011
Her entire body was screaming.
Screaming to her thoughts that were not her own.

Screaming,
That her body was no longer hers to control.
And soon the time would come when the body could no longer be shared.

But she found it hard to believe that her body had been so easily corrupt.

That the one thing she rightfully owned was stolen.
She fought.

She ignored her thoughts,
And pushed on with her actions.

Until all she knew was pain.
And all she felt was suffering.

She fought.

She did not let the feelings control her.

And eventually the pain and suffering left her,
Leaving her not only a new body,
But a new mind.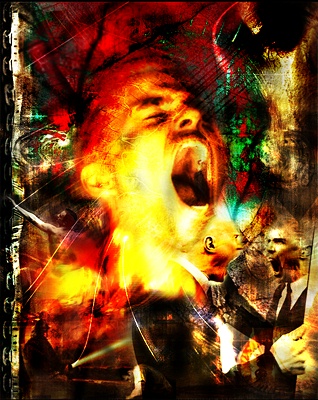 © Mark P., Woodside, NY