Love is like a Death Trap
April 18, 2011
Love is like a death trap.
It surrounds you, swallowing you up like an ocean.
Making you blind to all but that person.
It tears you limb from limb.
It throws all you've ever worked for away!
It shoves you down a deep, dark, cold hole.
While whispering sweet nothings in your ear.
Love makes you insane, nervous, scared, happy, sad, angry, anxious.
Love is an emotional death trap!
It squeezes you like an Anaconda starting to devour its prey.
Closing up the world to you.
Love is like a death trap,
Need I say more?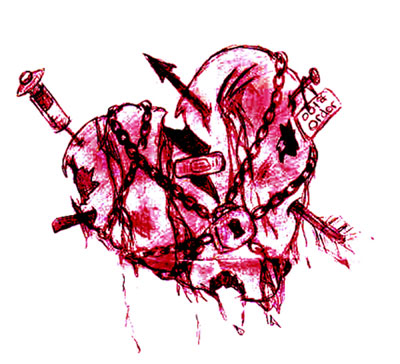 © Asia B., Hudson, MA