Love...
April 18, 2011
Love is like a hammer.
Banging on the walls of your heart,
BAM! BAM! BAM! BAM!
What a weak little wall.
Love is like a thorny rose.
Wonderful to have,
Beautiful,
But painful.
Love is like having heartburn.
All the fire and warmth,
But double the pain.
Love is like Spanish to a Japanese person.
Foreign,
Unknown,
But interesting.
Love is like a death trap.
Closing you in,
Taking your breath away,
Killing you unnoticeably.
Love is like the Titanic.
Able to do a lot of things,
But not indestructible,
Getting taken down by the smallest things,
Imaginable.
And iceberg called,
The End.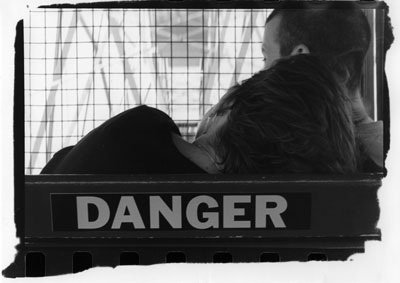 © Katie P., Bethesda, MD