Dying Lullabye
April 4, 2011
You lie awake, can't close your eyes
as you remember forgotten lies,
they tore your mind, it's not the same
now all it does is give you pain.

The pain followed you through the night
as your blood fell, so warm and bright,
as you were dreaming your blood trickled down
and you woke up right before you drowned.

Each night you shed shimmering tears,
each day you hide from your fears,
and tonight as you begin to cry
I'll whisper to you my lullaby.

Hush little baby, don't you cry
as
you wait for the world to let you die,
sweet little baby, empty your head
when you lay down tonight you'll be dead,

Rockabye baby, fall into your grave
no one is coming, you can't be saved,
and down will come baby, let me end your pain
for in this world you can no longer remain.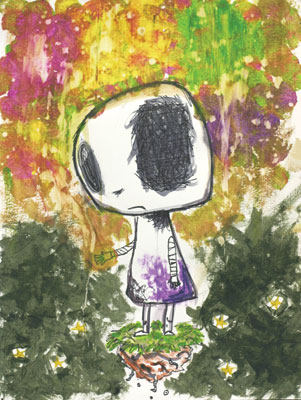 © Ashley W., Port Charlotte, FL