Adrenaline Enviroment
July 29, 2011
I approach the masterpiece, filled with markings and a beautiful black,
The enhancing smell of a perfect oval track.
My first step on, I grin a competitive smile,
But soon tightened, because if you're gonna beat me, it'll take you a while.
Bags down and camp set.
So get ready to feel like a sick puppy at the vet.
First call comes around as I'm already warm,
I jog to my event ready to unleash a storm.
By the time the second call hears,
I get focused in, and tone out all the cheers.
As the last call rings, the adrenaline starts,
And before I know it, the gun is fired, and my energy departs.
Out of the blocks and with the wind,
I stride out step by step, hoping not to descend.
Arms pumping as well, to increase my speed,
Using peripheral to see that I'm in the lead.
Finishing strong with the last big stride,
I tell my opponents good job to show some pride.
A lot to happen in such little time,
For you could lose by the width of dime.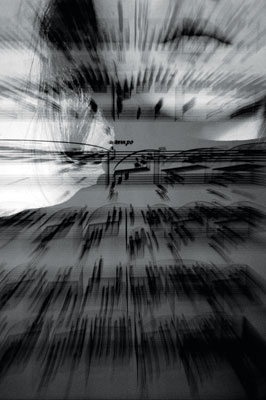 © Sarah M., Blairsville, PA