My Sister and I
August 23, 2011
We were supposed to be the best of friends
This can't be how the story ends
You're my darkest foe
When I'm happy you put me down low
I can't do anything right
Every conversation is a fight
We scream and shout but don't hear
How we got this way isn't clear
Am I too weak and you too strong?
Am I never right, and you never wrong?
We aren't the same
Though we share a last name
You are pretty, popular, a jewel.
I am ugly, shy and a fool
You're outspoken, saying what you feel
I can't let you in, you'll do damage for real
I've got walls to keep the world out and away
You're angry I won't show you how much I fray
To you I'm an embarrassment, a humiliation
Every word you say to me is a laceration
I try to shut up and be nice
But your shoulder must be covered in ice
Because I'll never make you proud
I'm too quiet, you're too loud
I hate this war between you and me
I wish of this hate we could be free
You're my little sister, and it's plain
You'd rather I got lost in the rain.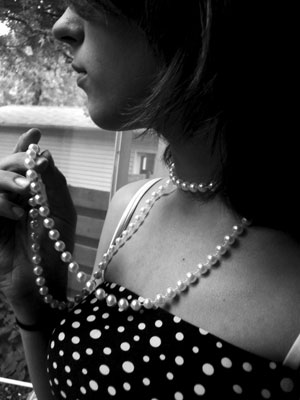 © Elaina V., Canton, OH