Throwing Up Your Pride
November 10, 2011
The sickening moment, after she eats.
She says hello to the toilet as her food meets.
She cleans her mouth and looks at herself.
Still not good enough to be a model on the shelf.
Her bones poke through her see through skin.
Underweight and way too thin.
In the mirror she frowns at the girl she sees.
Flopping down to both knees.
Once again she tries to purge,
Once a choice now a bodies urge.
Nothing comes out she sinks and cries.
She takes a razor and tears up her thighs.
She carves in fat, big and bold.
The soal she once had, is already been sold.
The words come out red, as she drawls a bath.
She lost so much weight, cant you do the math?
Plopping into steamy Waters she holds her breath.
Closing herself up, waiting for her death.
Her mother comes home, earlier that night.
Walks up the stairs and opens the door with fright.
Skin and bones, purple int he face,
Her beautiful daughter
Stained with red water.
Reaching for her daughter down to pull her out.
What pain could cause this amount?
Then her eyes open,
But show no emotion,
Just the hunger to be wanted.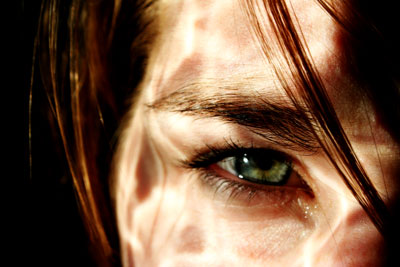 © Monica L., St. George, UT