Purple tears
January 14, 2012
Purple tears falling from my eyes,
dripping down as I fantasize
of what will never be:
that long lost dream of you and me.
WHat once were tickles
now are rashes.
What once were hugs
slowly turn to backlashes.
I'm fighting a war
I'm bound to lose.
I can no longer take
this emotional abuse.
Slowly but surely
I'm rolling down a steep hill
and no matter how far I roll,
it's against my will.
What once were laughs
now are screams,
because of this pain
you cannot cease.
My fragile heart has collapsed.
You bent me til I broke,
now I'm going mad.
Pain and sorrow fill me now
and I just want to know how
you managed to break my heart
and cause me to slowly fall apart.
I hate all this pain
and I despise
you and all of your cruel lies.
You don't deserve to
ever feel love....
You came from below
instead of above.
I don't even know why
I called you a friend...
All I know is that
this is our end.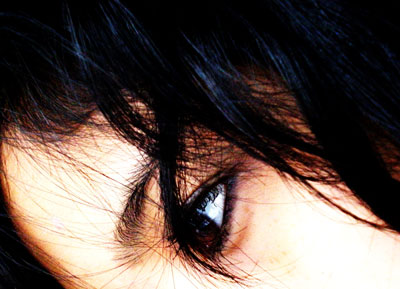 © Adeline N., Ridgefield, CT