Little Miss ''Nothing''
February 26, 2012
She bows her head
Looking down to the ground
Not laughing.Not smiling
But wearing a frown
Her tear-streaked eyes tell a story of their own
Hatred,despair and constant disown

She sees herself as worthless
And a total disgrace
She thinks the world would be better off
If they didn't see her face

She walks around unnoticed
No placement in the world
Outside we see no suffering
But inside is a distraught and hurting girl

She cries herself to sleep at night
So no one can hear
She suffers silent suffering
And drowns in her own tears

The children put her down everyday
She does nothing for she has no say
But she awaits the day
When someone will ask her,her name .

There is a person way up high
Who sees her as rear
He's calling out to hear
But she refuses to hear
He sees her as precious,a gemstone of true beauty
He made her in her own image and for that.
We praise Him,God Almighty
He looks past her flaws,as no one is perfect
But to Him,she is actually past it
It's amazing how is love can bring
A brand new title.
That she is ''Something''.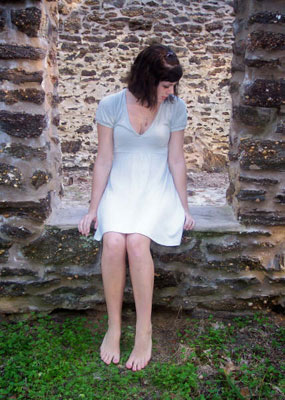 © Katie S., Vineland, NJ