Mistake
May 26, 2012
You are reading a poem, a story, or a writing of some kind,
When in your reading, a mistaek you find.
Its nothin major, and you read on until another yoo discover!
Then they only get worst, seeminly strewn from covar to cover!
With just one moar loock,
You begen to wonder hoo would bother to publish thiss book!
Its shoddy, poorly-riten, adn litterd with flawss,
butt then A thoght rises throw the others and gives yu pause.
what if the speling doesnot haf 2 be perfect, an the santences nviting?
What if it's all about the message, and not about the writing?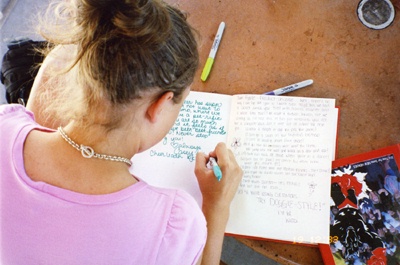 © Jessica S. Pheonix, A