Poetry 101
July 2, 2012
I had never written a poem before
I hadn't lyrics to match life's beautiful score
But with some help from Google, Wiki, and Webster
I learned that it is an art rather easy to master

The sonnet has a rhythm of it's own
Though, of lines, it has only fourteen
But a single noun or a verb alone
Can change what another one means
For sonnets always tell us a story
Full of metaphor and imagery alike
They can elevate people to glory
Or impose on them public dislike
A sonnet is much like a painting
It draws its masterpiece with words
Sometimes the image is tainting
But more often sings the song of lovebirds

It's important to remember that, every time,

The last two lines of a sonnet must rhyme

Haikus are simple
Just count out the syllables
Five-seven-five, that's all!

It's so darn easy
I will write another one
Just to prove my point!

There once was a limerick like this
That shot for humor and missed

It was tasteless and bad

Not witty, but sad
And the author asked "why did I write this?'

A ballad fits a melody
Better than normal words would
Don't worry too much about rhyming,
Just link verse two with verse three, and you're good
The four-line stanzas in ballads
Can go on for as long as you need
But this is all that I want to write
So this is all that you'll read

You can even write in free-verse
Which is just a bunch of
Words
Without any rhyme
Or rhythm
Just free
Like a snowflake
In the wind
That floats down slopes
And through open doors
Cool and crisp
Until it melts in to
Reason.

Now I write poetry with joy and with ease
In fact, you could even call it a breeze
So, if you have a rhyming dictionary and words in your head
Forget about paragraphs and write poems instead!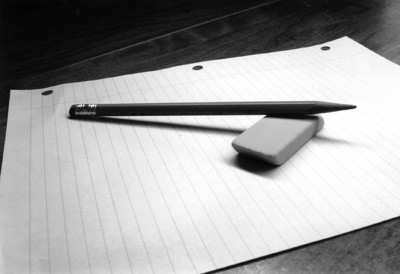 © Michael H., Mildford, CT