Let's Dance
July 3, 2012
They paired us together,
forced us to dance.
You were good,
but I had no chance.
A moment later,
I stepped on your feet,
but you shrugged it off
and smiled at me.
That's when I knew,
right from the start,
you will hold
a place in my heart.
We learned how to dance,
to flip and twirl.
We learned how to dance,
to kick and swirl.
Stole my heart,
you waltzed it away,
but I feel the beat
and begin to sway.
When I see the polka,
I get polka dot cheeks.
I feel the blush
and get weak at the knees.
But I stood up
when we learned to dance
and now I hope
that I have a chance.
A chance with you,
my beautiful love.
A chance with heaven,
my witness above.
I remember when
they forced us to dance,
but I look forward to when
you take the stance.
Arm on my shoulder,
your right in my left,
and I'll thank God
for being so blessed.
But I still won't move
as gracefully as you
and when I step on your feet,
I'll smile too.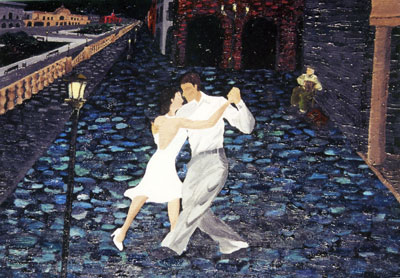 © Elizabeth M., Kannapolis, NC