Defeated
September 22, 2012
I don't know
If I see what I see.
But I must row,
Down the endless sea.

For the memories
that surround me.
Some sad,
Some happy.

The bad ones,
Gain control of me.
I'm like a puppet,
In a story.

I dance, and prance,
Try to pull away.
But freedom,
Is just to far away.

I give up,
I am defeated.
I look up,
Knowing that I'm falling.

Down,
Down,
Down,
Down the endless past of history.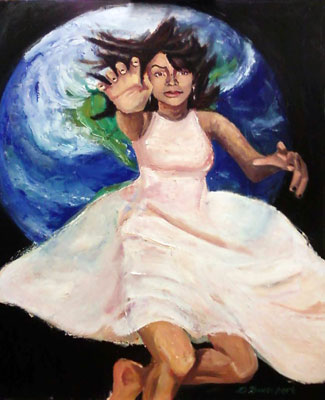 © Dominique D., Ozone Park, NY