Follow
September 22, 2012
Death calls for me
But I,
I long to be free,
To where no one is watching.

I hide in the shadows,
Stuck deep.
But still he follows,
On his feet.

Step, step, step,
I run away.
The distance I kept
But he still stays.

Forever calling me,
Forever haunting me.
He still follows me
Into my story.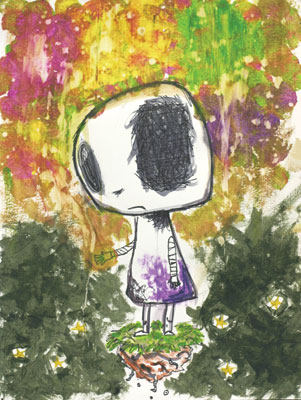 © Ashley W., Port Charlotte, FL