Goodbye Letters.
September 24, 2012
Write me a letter
No matter where you are.
Just write me a letter
From near or far.

I need to hear from you.
Please call.
I know it's impossible
from where you are.

Why did you leave?
Oh yeah, you shipped off.
You left me,
So you could fight for the free.

I thank you
But I need you.
Write me a letter
So I know how you are.
___________________________

I know it's been awhile.
I've meant to write.
But it's been wild.
A fright at night.

We've been bombed.
We've been shot.
I have yet gotten hit.
But I'm on the hot spot.

So here's my letter
But I have something to tell.
I think it's for the better
That I say goodbye.

Many have fell.
I think my times up.
If you need me
Just look up.
It's where I'll be.

When I'm gone
I'll watch over you.
Your children to.

You don't have children yet
But you will.
And they to
will fare well.

So goodbye.
___________________________

Please don't go.
I need you.
Please don't go.
I want you.

Will you
Forever be with me?
I hope you are.
I need thee.

I won't be able
To stand on my own.
I'll need your help
Until I've grown.

I'll call to you
Until you come.
I'll call to you
Until you whisk me
Off my feet.

Goodbye...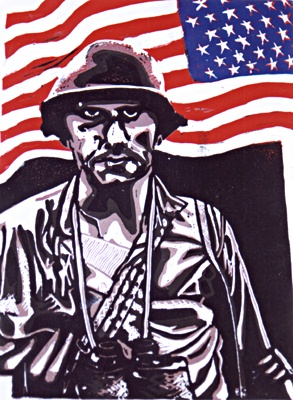 © Troy W., Kannapolis, NC