Man …
MAG
November 7, 2012
A man looks at the night and sees
only the dark,
But an artist looks at the dark and sees
only forgotten forms of light,
Which have fallen from their grace,
Beneath the clever cloaks of night

An artist positions God beneath his frame
To guide man toward the measure,
That has shriveled beneath microscopes,
And quickened with sick displeasure

How small man then feels,
To have seen such with foreboding curiosity
And only moved decimals,
His fingers filled with dynamic animosity

Maybe he'd see the small gleam of starlight,
Caught between the pleated folds of universe
The mashed beginnings of scientific God and spiritual God,
Which one?

Would you answer to man?
Or to artist?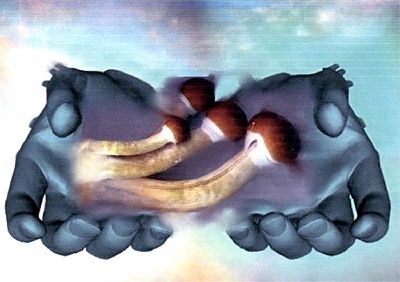 © Brad B., Colorado Springs, CO