Letter to my Shorter Self
January 16, 2013
Hi there
younger, shorter me.
Don't give me that astonished look!
That's right; I'm the person you'll one day be.

Yes, I know I don't live in a chocolate castle
and I haven't married a Backstreet Boy, or cured a disease
but at least I didn't stay 4 ft 3;
I'm proud to say I can reach the kitchen cabinets with ease.

You can't ignore me, don't forget
I'm not above blackmail and I know who broke mom's vase.
Now sit down, and stop rolling your eyes
while I prepare you for life's unexpected ways.

Don't hate the moving trucks and new rooms,
or being the new kid at school; just accept it and be your self.
One day you'll have a permanent home,
and they'll be the framed memories that decorate your shelves.

You'll face loss early on
and feel Death's icy breath on your skin.
Cry! Let out the tears and let the wounds heal.
It won't mean you're letting him win.

You'll say hello to many strangers
and goodbye to many friends.
Time will push chilly autumns towards you
but remember: a real friendship never withers or ends.

When despair seeps into your life
like ink, blotting away all your stars,
your family is the sturdy moon that will light your way.
Appreciate them, they define who you are.

One day love will spill in your veins,
like marbles from gray pouches in the sky,
and the regions of your heart will flood
and happiness will bloom, if only for a while.

Believe mom when she says you're beautiful,
and your teachers when they say you're smart.
Forgive your faults and your mistakes,
allow yourself to stumble, break and fall apart.

The love of life in you is like a candle,
and I've held that light within me all this time.
Hold on to your laughter, optimism and hope,
and embrace your differences; you're one of a kind.

The most important thing I could tell you,
younger shorter me,
is go to the party that one weekend ;
the answers to the physics test are abbcdaccad.

Sincerely,
Older, taller you.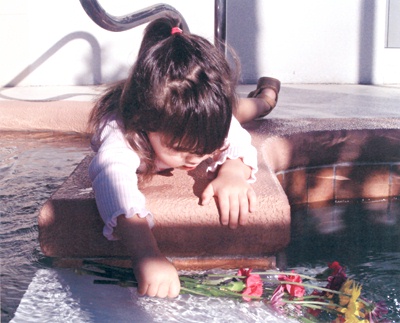 © Courtney C., Palm Coast, FL