The Time has Come
September 1, 2008
I feel myself
Falling
Slowly, gently, as though I were being lowered
Being caught by strong arms
My brother's arms

Someone is screaming
My face feels wet
I look up
His tears fall on my cheeks

Don't cry, I say in silence. I will see you again

Thoughts...come...slower...now

I look at the sky
The clouds break open
Sunlight streams down.
It warms my face.
I smile

My eyes close...slowly
And I am gone.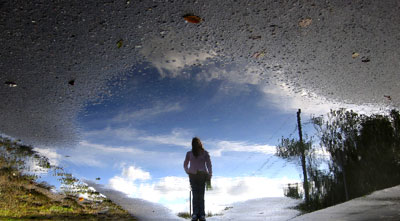 © Daniel H., Oak Bluffs, MA