Honesty Instead[First Freestyle]
May 10, 2013
Back against the wall
Smoking Camels up the hall
Scratch another name into bathroom stalls
Flip open my phone an see missed calls
Flip it back an watch as darkness falls
Don't give into hate
Standing tall
Choose your own fate
Starting all my brawls
In a different state
Crawling into a ball
Keep these things to yourself
Don't catch yourself complaining
Bout their wear or their wealth
It's only your life that's waning
Protect the fire'n health
'Specially when it's raining.
I was strong enough to finish
Strong enough to win it
Down in the suburbs I lit it
Up in these groups I spit it
Lies separated us from flow
Hear the drama an rid it
Connect our life's soul
Pull it together an roll
Floorin the Ford--I skid it
Rhyme surpasses--I feel it
Slipping through the floor boards
Anger rage breakin glasses
Skipping all my classes
Grew up with everything I needed
But the life I wanted was feeded
So through the system I was weeded
Until they took advantage
Greed did.
Changed me forever
Seed did.
Needles
Pills
All these distractions are needless
Worries giving chills
Carefree walking out your door
Look me in my face
Come at me
Growing faster than speed
Hopes my shopping spree
Courage ain't got no fee
But when it comes to dishonesty
That s*** ain't free
Chose the path I'm on
Can't say which side I'm on
Coz every side has a devils pawn
Just depends which card is drawn
Tired of being the victim
Leaving those clues where I tricked em
Leaving those clues where I picked em
An as for money--choose wise
Still dirt poor
Ill give a short tour
In pain'ted walls an musty rooms
Hallways with bad memories
Kitchen sinks stopped up with gloom
Couldn't provide so we only had each other
Which wasn't enough for another
So he lost both kids and a lover
But that's enough of the heavy
Just about to get ready
For the new path ahead
Honesty instead.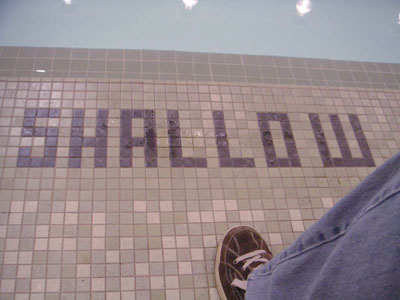 © Garrett M., Port Angeles, WA