Where The Rivers Run Free
May 10, 2013
Take me away to where the rivers run free;
Show me a place where a bird sings in every tree.
Lead me far, away from my dreadful strife;
Nothing's going right – but then again, that's life.

In a faraway place the grass is green. A land with crystal waters fills my every
Dream.
Take me, please! I know you're passing that way. Would it be possible for you
To stop and stay?
With you in that land, sad I shall never be!
So why don't we go together to where the rivers run free?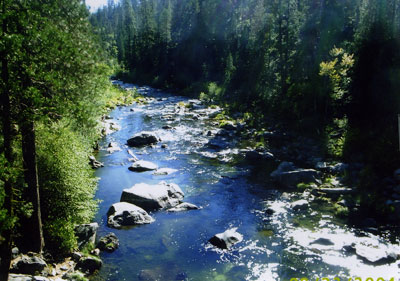 © Laycie C., Stockton, CA