Nature
September 18, 2008
Look around you.
What you see is nature!
All a part of creation
beautiful just the way it is

Take a rose for example
Its uniqueness is
why it is part of a tradition.
Each petal, soft and lovely scented
It's like going to Heaven
The many vibrant yet subtle colors
sticks out like a black apple

Nature
Don't take it for granted
All creation has a purpose
unique in its own way
just like the white frost of winter,
The slightest change still makes it its own

The beauty of nature should be admired
Not cut down to make homes.
nature is home to most
it's home to us as well
Keep it safe and clean.
and most of all,
Enjoy it!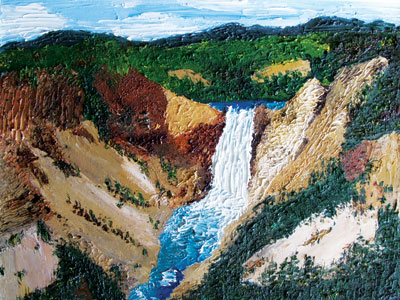 © Lindsay S., Billings, MT