Late___
August 20, 2013
Always late on principle,
I refuse to be dragged behind
The clacking hooves of the clock—
I'll never be on time.

If time is of the essence,
Than I am surely deprived
Of the nutrients that life demands,
And yet I have survived!

I keep no clock about my wrist,
Nor time piece upon the wall.
I measure years in sunsets,
And shoes grown too small.

I mark the hour by sun,
The minute by the sound
Of pots banging in the kitchen
Or feet upon the ground.

They say time is like a shadow,
That chases at your feet,
It measures out your life time
But I am prone to cheat.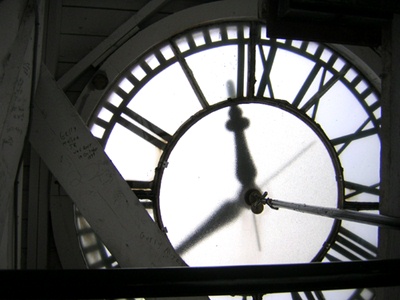 © Tatyana Z., Norwood, MA