Whispers of the Night
August 26, 2013
My soul sips languorously from your black gleaming eyes,
and my lungs inhale your sweet whispers.
They rush through my veins, gathering the lodged pain inside.
and as I exhale, fling it to join the scattered stars in your black skies.

You free. You empower. You invigorate.
You lift the petals of my hope that have long wilted,
and your cooling caresses diminish the flame of hate.
You bring me joy and serenity even as my heart bleeds.

Your cool fingers unlatch the vaults in my mind,
freeing my hidden thoughts, emotions and musings.
You ladle into my soul the tranquility of the moonlight,
filling the holes and mending the cracks inside.

As the vividness of the red rose of love fades pinkish,
your starlit smile sweeps away my shredded dreams; you are reliable,
and your ink is always there for me to dip my quill and free my anguish.
My sun-filled days are countered by your dark presence I find so desirable.

I adore you; you bring me alive, and awaken within me the dreamer.
You take my tears and slip them in your pockets so they are lost…
Then return them days, months, years later with the patience of a teacher;
trophies of the pains I conquered, reminders that i am strong.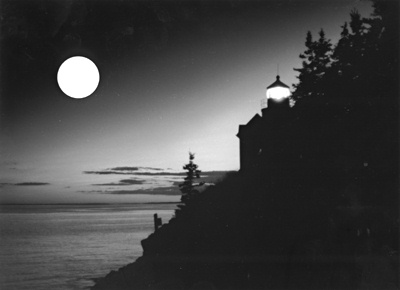 © Steve S., Marblehead, MA