The day of love
December 1, 2013
Valentine's day? Ugh what a waste
Love ain't real. Should be erased.
14th Feb, the day is a lie.
I shall hide away, cya..bye!
A day for stuffed animals, flowers and cards?
For lovers and chocolates... Pah retards!
Just pass me my bottle and let me drown.
Smother the hurt with my latest "rebound"
I hear the tears of the saddened and weak
Ugh, what a pain it's so clique
Clapping and joy for her Valentine gift,
The latest album from THE Taylor Swift.
Just take a knife and puncture my heart.
This ain't love, cmon, be smart!
Again I'm all alone this year.
Like I care *weep weep tear tear*
Where is my bottle, my bottle of joy.
When you have vodka who needs a boy.
My Valentine this year is my alcoholic drink
Bottle to glass and a big grand CLINK!
Oh Sir Valentine, your the biggest joke around.
I'm sick of love sick of the sound.
So pass me my bottle, and let me submerge in sorrow.
It will all be behind the day after tomorrow !!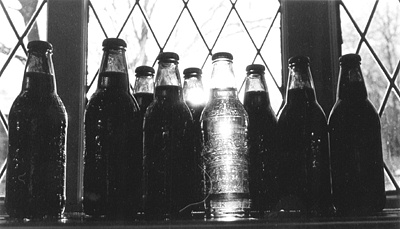 © Steve S., Marblehead, MA