At Peace
November 19, 2008
At Peace
One place, but one place
Where I feel at peace
Where I am tranquil
And invincible.
Immortal
I am at peace where
The waves roll in,
At peace where the sun is
Warmth by my side,
My companion against foes.
I need not dread or care
About my worries and fears
For when I am at peace,
With the sun by my side
And the waves on the horizon
I am invincible,
I am immortal
And
I am at peace.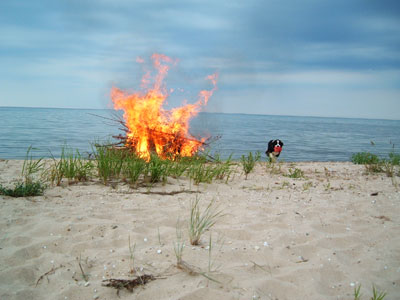 © Hilary L., Rogers City, MI