The White Blanket
November 21, 2008
I stepped out the door
And I felt something on my hand.
I looked up
And saw white dust falling from the sky.

It was marvelous
Little specks of white
In all different shapes
And it was made of water

I watched it fall
Like the leaves in fall
I took no notice
Of my shivering body.

I had not noticed
that time had passed
until mom called
"Jenny. Dinner!"

I had to go.
I shoved the food
Down my throat
Just so I could leave

When I got back out
I could not find the specks
I didn't know what happened.
All I saw was white blanket.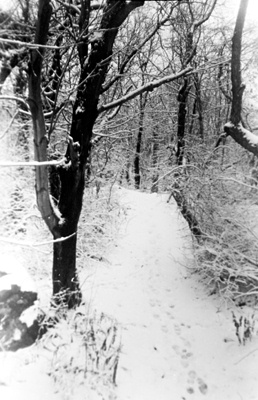 © Kelley C., Marblehead, MA