Curse
April 16, 2014
To the world, I'll remain kind and big-hearted,
But towards you, I will be cold and distant
Because inside of me is a raging inferno that you started
With how you made it seem as if I was nonexistent.

All I ever wanted was for you to be proud of me,
But all you ever saw in me was my flaws.
Soon, your negative view of me was what I also began to see,
And I started to wonder if I was worth anything at all.

You tried to break me down with insults and slurs,
But all you did was make me stronger.
I may have cried in the past, but now I've matured,
And I refuse to hate myself any longer.

I hope one day you feel what I felt all those years,
So you know what it's like to feel lower than low.
Your words filled me with sadness, pain and tears,
I was dying on the inside, but I never let it show.

I curse you and all the hateful things you said,
And I've accepted that I'll never be good enough for you.
So although those cutting words are something I'll never forget,
I'll always make sure to remember that they were never true.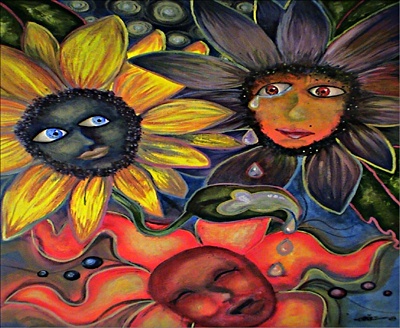 © Christine W., Davis, CA