The Drowning Astronaut
MAG
May 28, 2014
sky full of teeth
bone white and bleached
leer in the darkness
of shivering galaxies.

too dark to survive
too bright to hide
gasping for air,
spun by an uncaring sky.

scuttling star shards
send their regards
unblinking and cold
in a sky inky and charred.

shut your eyes tight
make your own light,
eyelids a womb,
eyelids a tomb.

Fade into night.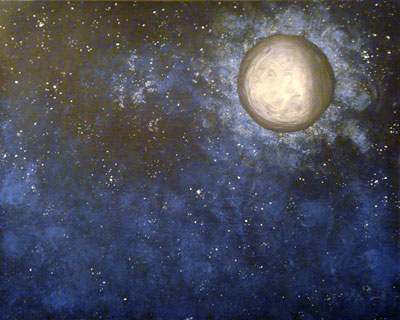 © Allison H., Vancouver, WA