My Divinity
December 6, 2008
When I go, I'll lie beneath sea level, and
the grass will chew my skin,
and my soul
will drip inside casket and
that will be heaven.
My bones will listen to the grinding
of the tectonic plates
until they too are nothing
but dust for a little worm to eat,
only to be swallowed by a bird and
fly away. I'll be
soaring up to the stratosphere
to meet with the god in the sky.
And if he still lives there,
he'll cry for me,
and if he's moved away,
I'll cry for him.
Our tears will wet the earth
and slick the highway,
where someone will be driving, almost
out of control,
and Jesus will be in their blind spot,
honking his horn.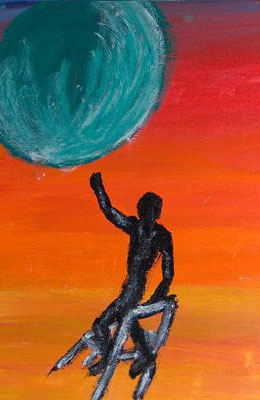 © Maegan F., Harrisburg, NC