Tick Tock
December 17, 2008
The clock spins round and round
and the hands move periodically.
Its wind sweeps me away
and makes me fly.
It takes me where it wants me
with no time for me to breathe.
I wait in eagerness for the day
when the batteries will run out
and it will stop.
I will fly out on my own
out of the clock and
into my world
to do what I want.
I will be free until
The batteries are replaced again.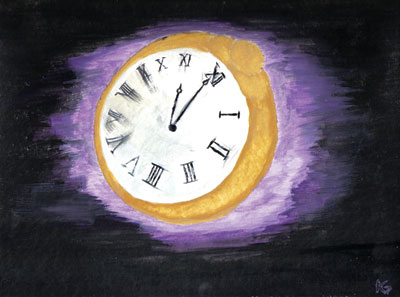 © Kyle G., Clarksville, TN