Dreamland
August 2, 2015
Take me away as I lay still, crying
Take me far away from here
Take me where the sun is shining,
And the coarse, loud thunder disappeared.
Where a rainbow peeks through the coal-dark clouds,
And smiles instead of tears are allowed
Where all hatred is lost within one another's love,
And my head remains looking up above.
I need shelter, which I must find,
Not right where I cannot see
Yet it is still within my mind,
And to that I no longer wish to believe.
In the corner of my eye, I picture nirvana,
When straight ahead, is all screaming and blood
I am numb in all angles,
For every once-lasting drop of energy is now completely mangled.
"Dreamland" I thought,
"I want to be there"
Dreamland, I sought,
Forever calling upon, "The Kingdom in the Air".
I shall hold onto every wish from a dandelion,
Or maybe an attempt to keep my sadness in
To stay strong, or give up,
And Face an everyday harmony, ever so abrupt.
Dreamland may be my future home,
If I choose to call it that
I could travel there all alone,
As I release from my past.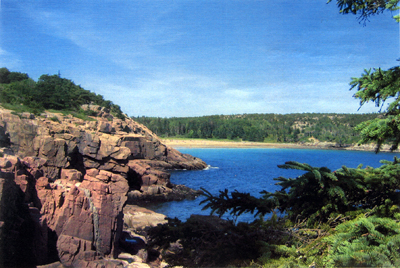 © Annie Y., Northborough, MA