Hopeless Splendor
March 7, 2009
The beginning moments are moments of fear.
Moments of doubts and questions.

And then it works.

His hand touches yours, and butterflies take over your stomach.
His kisses bring you happiness in its most immense form.
Thoughts of him become an underlying silence.

For it is not a process we can control.
But instead an event we can only hopelessly experience.
We half-heartedly try and find beauty inside another person.
And when we see something we can relate to, something we're willing to trust,
We have no other choice but to fall in love with its simplicity and splendor.
We are so willing to put our hope into something so unsure.

And when let down, we seem so amazed.

Then comes the point of failure.
When all our fears have been assured, and all our hopes trampled.
You're broken to pieces, but somehow you still go on.
We look back and realize that it all seemed to happen in a split second,
While we looked on, hopelessly, just steps away.

And in the end, we always learn to be true to ourselves.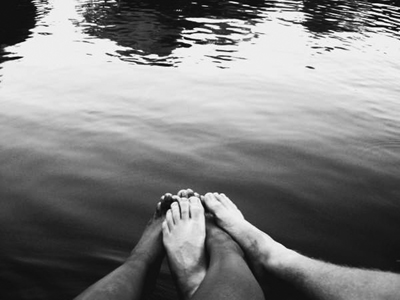 © Michelle W., Ada, MI