The Road Less Traveled
March 19, 2009
Sometimes,
I stop to wonder where I am.
How did I get here?
Where am I going?
I don't have time to think
of a reasonable answer.
We stumble into each other,
falling like a line of dominos.
We stay down.
I am stuck,
with many people on top of me,
staring at the decripit ground.
I see the many footprints
of the people who walked before me.
The patterns made by their shoes,
overlapping one another,
all blending together
in a swirl of confusing lines.
I look up wearily
into the blinding sun,
confused by the impression
of many people who all look alike
trying to return to their feet.
Confused when I see
all one million of us
struggling to follow each other
on this crumbling road,
when to my left I see
a brand new road,
with not one person on it.
Determined,
I detach myself from the pack
and walk
with a new purpose in my step
to the road less traveled.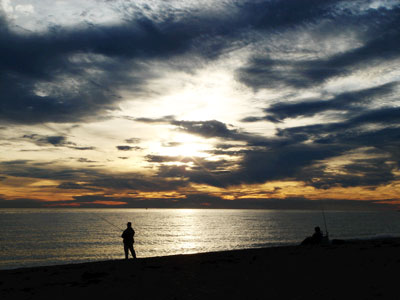 © Sarah C., Hillsdale, NJ