With Love, We'll Fly
March 22, 2009
Never Has My Love Built So Much,
My Body, Calm to Your Touch.
If I Could, I'd Let Myself Melt;
Melt Into You, Till Nothing Else is Left.
With You, I Can Bare All Silence,
For I've Met My Internal Balance.
Pull Me Into The Barrier of Your Arms;
All Your Love Radiates Through and Warms.
You Possess the Wings I Wish to Spread,
To Forget the Past I've Now Fled.
Only Can I Fly With the Clasp of Your Hand,
For Without, My Feet are Locked Here to Stand.
So Hold Me Close and We'll Start.
As I Dance to the Rhythm of Your Heart.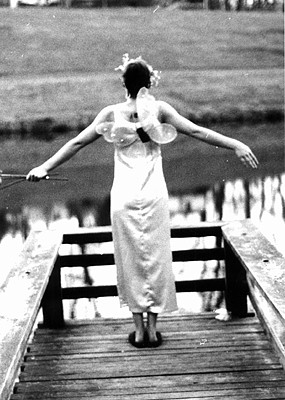 © Jessica T., Cincinatti, OH