Frozen
March 26, 2009
I hear the wind whistle
Through the trees as they sway.
The world looks sideways for
Today. I stand outside and
Squint as the icy cold air
Bites at my face and my cheeks
A bright Rosie red. My ears are numb, fingers
Frozen, I'm ready to sneeze, I hope
My eyes do not freeze too. Then it comes
Into view. The bus, after it seems
Like hours, it comes to take us
Home.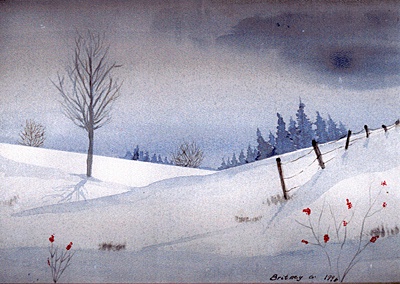 © Britney G., Green Bay, WI