My Mistakes...
September 6, 2009
There i was...
I was walking down the isle
Walking towards a man,
With a wonderful, welcoming smile,

I stepped on down the carpet,
Towards the preist I'd known and trusted,
But as i continued down the isle,
My knees suddenly became rusted,

This was a walk to forever...
No turning back after this...
Was this who I wanted to be married to,
The man I wanted to be with?

Then memories started to flash by,
Like a blow straight to my heart,
I heard that laugh, I saw that smile,
And stopped... looked up... and fell apart...

This was not the man,
That eternity could lie with,
This was just a lie,
I couldnt go through with this...

I halted in the isleway...
Tears poured down my face,
I turned, over my shoulder,
And saw him Him sitting there in his place,

Tears streaming down his cheek,
he smiled up at me,
Raised a small bag of rice,
As if to congratulate me,

He was there as my support,
but as I looked at him i knew,
I was marrying the wrong man,
This information, was hardly new,

I ran back up the isle,
To the room in the back of the church,
I'd just lost my fiance's trust,
I knew he'd be so hurt,

I looked at myself in the mirror,
Seeing a mess of mascara and pain,
"What was I thinking..." I whispered
There was nothing but loss, no gain

A quiet "knock knock" on the door,
I shuttered in suprize,
I knocked everything on to the floor,
Just to look up, into his eyes,

He knelt down to help me
As I picked up my mess,
He handed me the last bottle, heart-shaped,
right then, I almost confessed...

"Does he make you happy...?"
He asked me, full of fear,
"Is he the one you want to be with?"
He said, with a fallen tear,

I looked into the eyes,
Of not my fiance,
But the man to whom I knew,
I would spend forever with, someday,

I choked on my own sobbing breath,
And fell into his arms,
"No, I do not love him,"
I prepared myself for his alarm,

but he only held me tighter,
And kissed my head so soft,
"Thank God! I thought you'd go through with it..."
He trembled, for what he'd nearly lost,

I cried so uncontrollably,
That he held me, all my weight,
My happily ever after,
Was gone, but back, in a way,

"How am I going to tell him...?"
I wondered outloud to my love,
But something, a ring, hit the side of my head,
My fiance whispered, "I cannot believe you are the one I dreamed of..."

As he stormed out of the room,
I stared at what I'd done...
My heart broke and I ran after him,
But I woke up... to the love of none.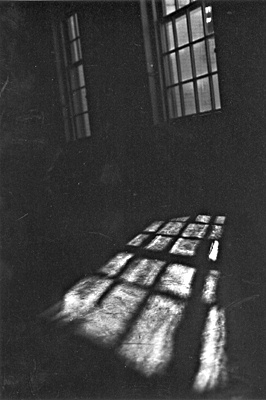 © Mary A., Fullerton, CA