A Sad Dope
November 9, 2009
It was a marvelous day
the wind blew softly
the birds chirped music
the sun hurt slightly

Then, from around the hill
came a dark figure
it approached her, slowly
and the setting it did reconfigure

It was a tall man
with hands that sought pain
his face said death,
but a smile his lips did sustain.

Her face lit up like a lamp
And joy overflowed from her heart
"You've returned"! She said
Her arms, to him did dart

But his arm flung out
to stop her consoling palm
his eyes said stop
she lost her calm.

"I've found another"
were the cold words from his throat
"and she suits me better"
"To me, you were simply a mote"

The sun left her eyes
Warm tears fled down her pink cheeks
A sword went through her soul
while her heart shrieked

He left, as he trampled the flowers
he left an imprint on all of her hope
she took her first steps facing the gloomy sky
and started a life feeling like a dope.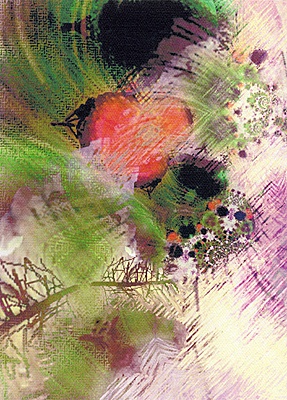 © Ashley P., Galesburg, IL