Broken Bridges
March 10, 2010
There's a man
On the side of the road
Waving his hand
Trying to warn.
He stops a truck
And says to him,
"There's danger ahead
Best be careful."
He thinks to himself,
"Another drunk."
And drives on through.
But what he doesn't know...

Those words ring through his mind
"There's danger ahead"
Why didn't he listen?
One foggy night
One broken bridge
Will choose his destiny.

As he slipped into the fog
He slipped into eternity.
One man could've saved him
If he cared a little more.

When it comes to lives
For Jesus
We need to be like "The Catcher in the Rye"
Holding out our arms
Catching young souls
About to be destroyed.

Will you stay
In your car
Waving your hand?
Or will you stand
In the middle of the road
Waving your arms
Not letting anyone
Past you?

There's a man
On the side of the road...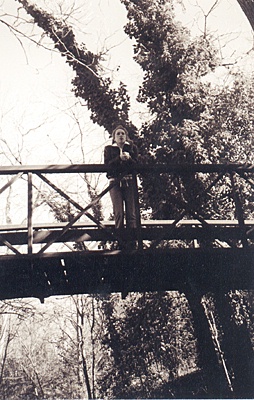 © Loni B., Hamilton, TX