The Shivering Sun
May 1, 2011
She was fire, so bright and welcoming. She lured you in with the warmth of hope. She shown her light for others, but she remained blind in her dazzling glow. Her beautiful flames danced in freedom and independence. Her wrath could destroy all, but her joy was still impossible to overcome.

He was ice; so solid and hard. His cold heart froze in the bitterness of defeat. He was dangerous, darkly concealing the pain that he caused. He was a carved, glistening work of art trapped inside of himself as icicles threatened to collapse upon him. He chilled you to the bone, immobilizing the power your muscles once reined to allow you to escape from his haunting cold.

They met and the air became thick with fog and mist; for her warmth melted him, but as his ice dripped it dimmed her flames. The anger of his heart turned the flowing liquid into acid water that sent pain into her. She often recoiled, sending balls of fire at him which burnt him deeply but only caused more of water to escape out of his soul. They battled against each other as fire and ice until her fire had been quenched and his ice had been drained. They were scarred and broken, bleeding and poisoned, yet their love had survived, surfacing above the ruin.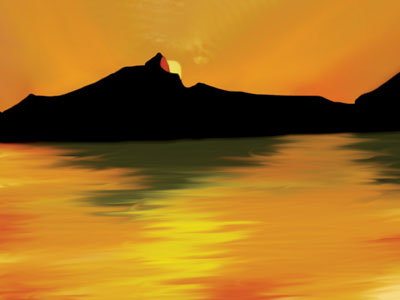 © Rachel M., Camarillo, CA