Fighting For Redemption
November 21, 2011
I fell to the ground because I didn't see.
I became someone I should never be.
I wanted to die, but I could only bleed.
I tried to stand, but I couldn't succeed.
I've never been bothered by the rain, 'cause I've been drowning.
How can you try to breathe with your heart pounding?
I've struggled to understand without even trying to know.
How can help find you if you choose to lay low?
Living the perfect lie for everyone to see,
trying to portray the person I would want to be.
Stuck with myself in reverse, just trying to fight my way further;
I strive for redemption until the wrongs of my past never were.
No one quite gets why it's hard to live with myself.
I'd give anything to just be someone else.
I'd even do anything; any challenge, any task,
whatever it takes to be free of this deceiving mask.
I am not worthy of pity, don't give me your sympathy.
Looks of concern are not deserved by the likes of me.
I will work my way up to the goal of your high esteem.
Honor, respect, humility; I'll learn what they really mean
One day.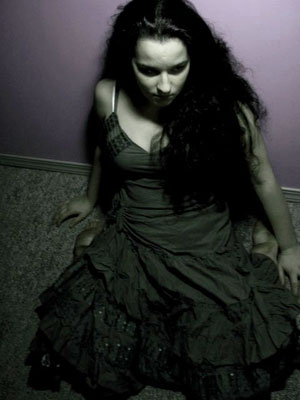 © Brianna D., Everson, WA