Feather of Light, Song of Dark
May 14, 2012
So lifeless do your eyes burn grey,
My world of dreams shall melt away,
To restless night it must now stay...
A brighter light to darker day...

Star of black and shadow of light,
World intertwined in endless fight,
Moon and Sun blind forever bright,
Never to be grasped down by sight...

You hum sweetly, my angel true,
Reverting peace in softer hue,
Delicate voice in calm sky blue,
A bell's chime cold calls out to you...

Sing! Angel of darkness you stand,
Sing! Angel of light, hand in hand.
Return to the ways you once knew,
Sing nor red, nor yellow, nor blue.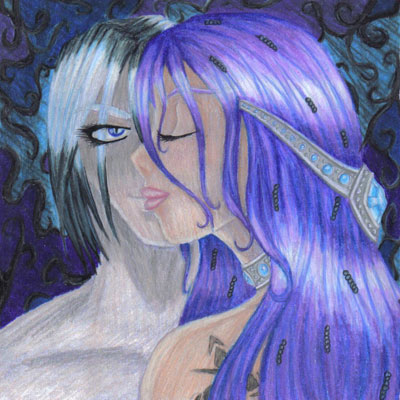 © Kelly K., Fort Collins, CO