The Mermaid
October 25, 2012
I looked across the Ocean,
staring at the sea, memorizing every motion,
I'm drowning out at sea,
This rope is growing tighter, grasping hold of me,
This anchor growing heavy, no one to hear my screams,
I'm lost and I can't leave, trapped in an endless world of dreams,
The light is slowly fading, Who are you to me?

I'm stuck looking back, at what you cannot see,
The memories from you are fading, as I'm drowning in the sea,
Although you don't remember, the thing that made us be,
I lie here on the bottom, of this darkend, deep blue sea,

They tell tales of mermaids, trapped here in the sea,
Truthfully it's just those forgotten at the bottom, that including me,
Trapped here in the darkness, I can no longer see,
The beauty of the world around us, lost at the bottom of the sea,

I sent a bottle to the surface, hoping for some help,
staring at the blackness, wondering how you felt,
If things had turned out differently, what would you make of me?
I'll never know what you don't remember, for I'm still waiting you see,
For someone to come and rescue,
the mermaid at the bottom of the sea...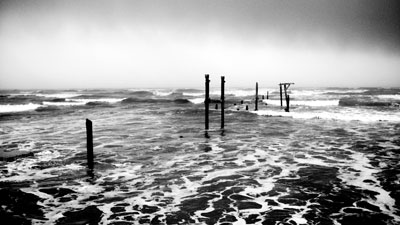 © Harrison L., Ruston, LA