The Children of Razors
December 27, 2012
Children of razors throw down your blades!
Take comfort in my words like an everlasting shade.
The things I will speak of, you will think it's a lie
But I assure you that your comfort is nigh.

Children of razors hold up your chins!
The fight that you fight is waged from within.
You can win this war with the weapons of love
And spreading this trick like a branch-seeking dove.

Children of razors listen to me!
Hear my voice and you will be set free.
The people that hurt you are worth nothing
And I promise, dear children, that you will be something.

Children of razors shed tears no more!
For love against hate will even the score.
The people that hurl insults with scorn and hate
Will soon be met by karma in a twisting of fate.

Children of razors spread this throughout the land!
Love is a weapon and is in increasing demand.
So clean up your wrists and dry off your eyes
Because the message you spread is where our hate dies.

So, children of razors, can you now see?
The words of my mouth have now set you free.
So go, dear children, with your new found wisdom
And spread the song of a razor-free anthem.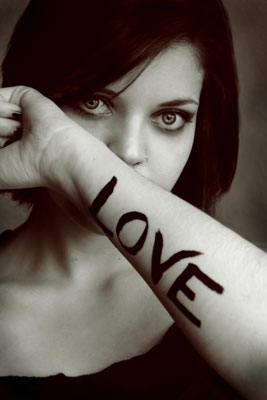 © Michelle B., Blairsville, GA