Frozen
August 29, 2016
Cold, sharp, frozen
A shattered masterpiece of ice
A heart that endured too much pain
All the heat drained away
All the life sucked out
Just lying there
In pieces.
I reached out
I want to touch that heart
Using my body heat
To melt the ice
To mend every crack
And every fracture.
But the stabbing pain
The frigid wave
Passes from my hand
Up my purple veins
Into my heart.
But I won't let go
My hands are numb
My thoughts are numb.
What am I doing?
But all I know
Is to keep holding on
Keep holding on.
I don't know
How long has passed
It is not working
My hands are frozen
My thoughts are frozen
My heart is frozen
But at least
Our hearts are frozen together now...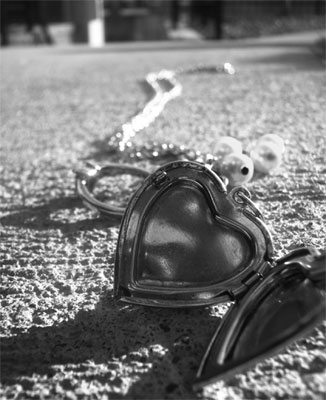 © Francesca Y., Robbinsdale, MN