Firework In My Sleep
September 24, 2016
I sit by the dark riverbank
Fireworks blooming in the sky
A splendid second of everything
The next fade out and die.
I return to my empty room
The house devoid of light
Replaying the firework in my head
To pass another barren night.
A sudden surge of missing
Strikes with more emotional pain
Realizing my world of darkness
Will never have fireworks again.
My reminiscent sweet dreams shatter
Replaced by horrid everlasting nightmares
The starlight and life drained away
Of the emptiness that I am most scared.
Each night these feelings drag me
From the realm of slumber and dream
Heartache when my eyelids drop
The sky's darker than it seems.
Only today I finally understand
To rid the breaking heart and fright
Fireworks are meant to be looked at
When they are burning bright.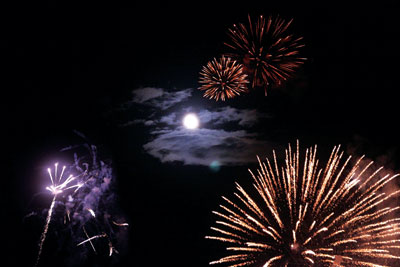 © Meena K., Groton, MA