A Long Fourteen Years
February 11, 2019
Schoolyard bully, bandaids on the knees and on the crotch,
I'm sorry, Teacher, but I simply cannot stop rocking back and forth,
It is a beat, we find solidarity in strange places,
Just ask my brothers in the mental asylum down the street,
Because they're not that insane, you know,
They can memorize a big biology textbook just as well as the next dumb**s.
I have done the rocking since I was a newborn, and I am fourteen near.
It has been a long fourteen years, and it hasn't gotten better yet.
I grab fourteen pale mints on the way out from the miss' office,
The wounds have not healed- also the mints burn.

There is absolutely and positively no point in school, at all.
I'll go anyway, send me off with a feeble sense of spirit and ten lugs,
The hallways are all once circle, and the stairs all lead to the next set,
And the stairs all lead to the next set, and I'll see the face I can love,
And the stairs all lead to the next set, and they take shape again.
You can teach me to walk and talk, but never listen.
I'm tired of playing the fool.
You cannot teach me what to think.

Tell me what is better, the real world or this manufactured one?
A drop of blood from an uncomfortable place- I don't want to think about it.
A cocktail of memories I'd love to get s***faced on, don't remind me of the row of faces,
My impressionable, baby blue eyes, I watch a predator catch its prey,
And I suffer again.
I recognize all of them, I recognize all of these things,
Hehe, But please excuse my appearance, I'm simply and meekly drunk.
There's no way out of this, is there?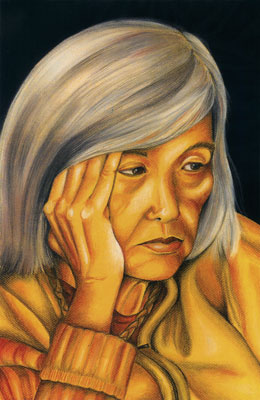 © Anonymous