Screams
April 15, 2019
I scream for help
No one can hear me
The pleas, screams…
Nothing

Hours have gone by..
Yet, no replies.
I wait… & wait…
And wait…

No one pays attention….
The fruitless attempts for help
Worthless.
My time spent helpless
Wasted

End it, the pain,
The fear, and memories
Everything
Just get it over with.

No more hatred, screams
No arguments
A nice little after-life
Waiting for me

I wish i could go now
But there's still some hope…
I have friends…
I can't let them down…
I put on my smile
I put on a fake face
I laugh and play,
But at the end of the day...
I was fake anyway.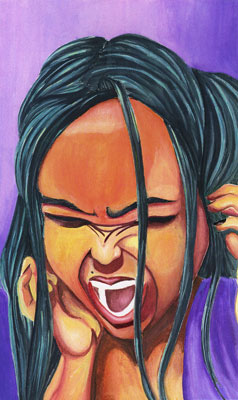 © Kriztille J., Briarwood, NY