Invisible Ache
July 14, 2019
You tell me how much it hurts to see someone you truly care about and possibly love leave you for someone else.

You believe I don't understand your pain.

Your tears.

Your suffering.

Your sadness.

Your constant reminder that broken hearts may never be healed.

Yet you don't see how much it aches me to say,

"You will get your perfect girl one day."

Yet inside I'm dying because I crave so passionately to be that girl.

Your girl.

You sit suffering and sulking in the shadow of a girl that doesn't love you the way I do.

I know exactly how it feels to love someone else and for them to not recognize it.

I understand wholeheartedly.

I am going through the same heartache.

I love you.

You don't realize you stole my heart, yet I don't know if I want you to give it back.

Because no matter who you love or how old we get.

I will always love every single aching inch of you.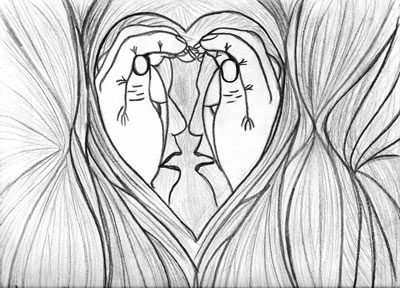 © Roumany P., St. Paul, MN